Donate your car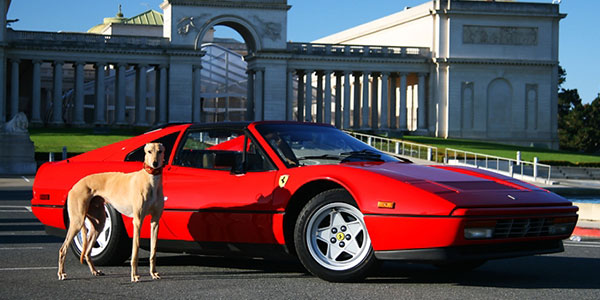 Turn your unwanted vehicle, running or not, into a tax-deductible contribution to help greyhounds! Our nationwide program through Donation Line accepts cars as well as boats, RVs, trucks, motorcycles, jet skis and snowmobiles. Just follow these simple steps to donate your vehicle to the GREY2K USA Education Fund:
Have your vehicle title handy

Call 1-877-CARS-4-US (227-7487) ext. 2156 or go to donationline.com

Provide your name, address, phone number and title information

You will be contacted by a tow company within two business days to arrange for a free pickup

The GREY2K USA Education Fund will send a letter of tax deduction for your records
Every donation supports rescue and adoption efforts and our educational programs to help greyhounds.
Sell items on eBay

The GREY2K USA Education Fund is a registered eBay Giving Works charity. Use this service to donate all or part of your eBay sales to our 501(c)3 programs to help greyhounds.
Select GREY2K USA Education Fund as your charity and choose the donation percentage when listing an item.
Seller Benefits
Items tend to sell more often and at higher prices because buyers are more willing to purchase items that benefit a nonprofit

Your item will stand out because we add a unique charity ribbon icon to the search view and the full details of the charity donation on the item description

Your item will appear in searches where buyers are specifically looking for items that benefit charity

If the item sells, your listing and final value fees will be discounted by the same percentage that you donated. For example, if you donate 25% to charity then you will get a 25% discount on your listing and final value fees. Learn more about eBay for Charity Fee Credit Policy