How your donation helps greyhounds
The GREY2K USA Education Fund is the all-volunteer 501(c)3 sister organization of GREY2K USA. We work to sponsor greyhounds as they are released from closing racetracks, research the pari-mutuel industry and educate the public about the cruelty of dog racing.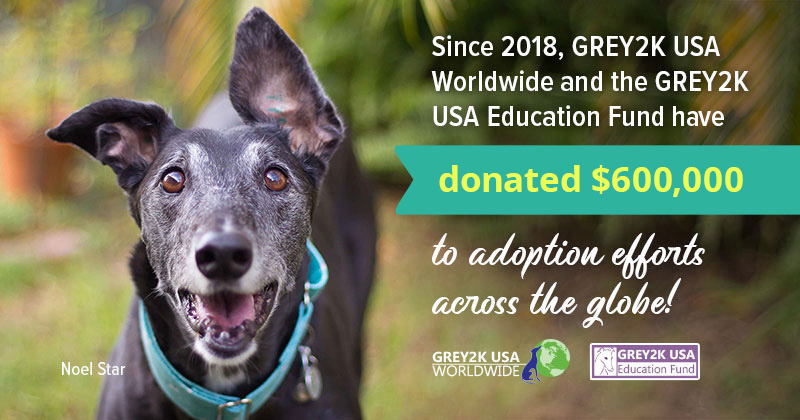 As we grow, the GREY2K USA Education Fund continues to use resources efficiently. Below is a summary of our 2021 expenditures.
Programs: 86% of all 2021 expenditures were used directly for public education efforts and our nationwide adoption referral service.

Management & General Expenses: 6% of the 2021 expenditures paid the administrative costs of our Massachusetts headquarters, and provided necessary legal and accounting support.

Development: 8% of the 2021 expenditures were focused on the production of adoption information and educational materials for the general public, distribution of campaign updates to supporters, upgrades to our website, and other member services.
Review the GREY2K USA Education Fund's 2021 financial statement (PDF)